AGCO licence will allow GLMS to continue supporting its member, OLG, in their sports betting integrity activities as the provincial market opens up
The Canadian province of Ontario launched its new online gaming market on April 4, 2022, and has been increasingly focusing on the importance of maintaining sports betting integrity.
GLMS, as a not-for-profit association ensuring sports betting integrity and contributing to the fight against the manipulation of sports competitions, received its license from the Alcohol and Gaming Commission of Ontario on 3 April 2022.
While GLMS does not offer sports betting, nor does it supply products, it is the lottery sector's sport integrity association and supports its member – the Ontario Lottery and Gaming Corporation (OLG) – with monitoring and education services. These services are part of GLMS activities to raise awareness of, and fight the manipulation of sports competitions, thus supporting inter-jurisdictional and inter-stakeholder cooperation efforts to combat the global problem.
GLMS enjoys a sound working collaboration with AGCO and has also provided its perspective to AGCO work for developing the Registrar's standards for gaming, which were published in the summer of 2021.
Upholding sport integrity
OLG's Chief Land-Based Gaming and Business Development Officer, Lori Sullivan, who is also a member of the GLMS Executive Committee, commented, "OLG is a globally recognized responsible operator that is proud to work with GLMS and its other members to uphold sport integrity in a safe and secure global marketplace for digital and retail sports."

Sustaining a strong co-operation
Ludovico Calvi, GLMS President, added, "I am delighted that GLMS has become one of the first registered integrity bodies to win approval from the AGCO. GLMS has always supported regulated, responsible, and sustainable betting market environments, as bans have often favoured the proliferation of black market, criminal organizations and match fixing.
GLMS has effectively cooperated with AGCO since 2021 in providing key provisions in the process of defining the standards and requirements for sport and event betting embedded today within AGCO's Registrar's Standards for Internet Gaming. We believe that the standards set by AGCO will create a sustainable sport betting market in Ontario and can be considered a best practice for other Canadian provinces. We are very excited to provide integrity services to our current and future members in Ontario and other provinces."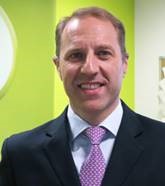 Links